Russian police conduct searches in IKEA office as part of fraud case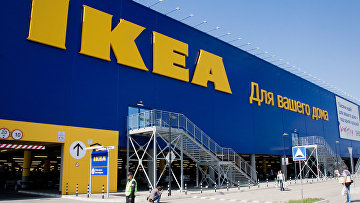 12:39 09/08/2016
MOSCOW, August 9 (RAPSI) – Police are conducting searches in the central office of household goods retailer IKEA in relation to a large scale fraud case earlier launched against managers of the Swedish company, RAPSI learnt from a source in a law enforcement agency.
IKEA's press service confirmed that searches are being conducted in "Khimki Business Park" in the Moscow Region.
In April, media reported that a criminal case had been opened against top managers of the Swedish concern IKEA on suspicion of large scale fraud. According to police, IKEA managers used forged documents to acquire title to a land plot with an area of more than 16 ha belonging to Collective agricultural enterprise "Khimki" (formerly called Collective farm "Way to Communism"). IKEA allegedly entered into conspiracy with a head of Khimki town to commit the crime.
Interestingly, allegedly forged documents used by IKEA for closing of title to the disputed area and presentation in courts were dated to 1993 but contained references to events happened later.
IKEA is one of the world's largest retail networks selling furniture and household items. It operates 14 IKEA outlets in Russia. The first IKEA store opened in Russia in 2000. The projected investments to commission Mega trade and entertainment complexes amount to $120-$300 million on average.