Public Council of child's rights ombudsman sums up year's work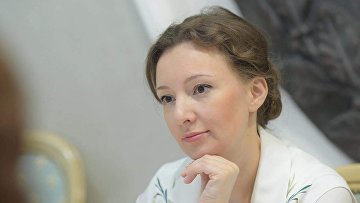 11:23 20/10/2017
MOSCOW, October 20 (RAPSI) – The Public Council attached to Russia's children's rights commissioner has summed up results of the year's work, RAPSI learnt from the press-service of the ombudsman on Friday.
Earlier, the Council's meeting with child's ombudsman Anna Kuznetsova has been commenced in Russia's Civic Chamber.
According to the ombudsman, in the last year the Council accumulated a lot of proposals for promotion of family values. For example, in November a new tool for this goal is expected to be implemented – the project office, where initiatives are going to be reviewed by the State Duma MPs and experts.
The Chairman of the Public Council Andrey Kochanov noted that its members were involved in the development of a "road map" for prevention of suicides among minors. The "road map" was eventually presented to the President and approved by specialized state agencies.
Also, the Council's work group prepared a plan for development of palliative care for children. The plan was presented by the ombudsman on October 14, World Hospice and Palliative Care Day. In addition, members of the Council propose to extend maternal capital program until 2028 and to equate the work of a mother with many children to that of a teacher.