Punishment for illegal catching rare animals to be toughened in Russia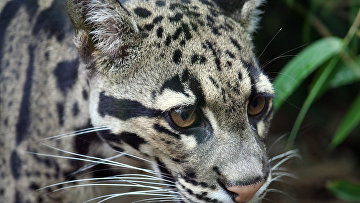 14:06 24/09/2019
MOSCOW, September 24 (RAPSI) – A bill to toughen punishment for illegal capture and sale of especially valuable wild animals and marine biological resources belonging to species listed in the Red Book has passed its third and final reading in the State Duma.
Amendments, according to a statement of the lower house of parliament, would be introduced into the Criminal Code of the Russian Federation. Under them, such crimes against rare animals would be recognized as medium and grave.
Thus, illegal catching, keeping, purchase, transportation or sale of red-listed animals and marine biological resources would be punishable by community service or imprisonment for up 4 years instead of current 3 years. If the crime is committed with the use of job position or is publicly demonstrated on the Internet or in media, it would be punished with prison terms of up to 6 years instead of current 5 years.
The bill also toughens punishment for illegal buying rare animals online. Currently, it is punished with community service or imprisonment for up to 4 years. Under the draft law, such actions would result in jail terms of up to 5 years. Those purchasing rare species through the Internet with the use of official position would face up to 7 years behind bars instead of currently stipulated 6 years.
Punishment for crimes of this type committed by a group of people in conspiracy and with the use of job position would be also tightened by 1 year, from current maximum 7 to 8 years in custody.
According to the State Duma Chairman Vyacheslav Volodin, both poachers and their assistants would not have a chance to avoid sanctions as the bill introduces a separate provision on penalties for non-officials using job position to commit the crime, namely employees of national parks and special nature reserves. Previously, responsibility was not set for them.