February 4: weekend rallies in central Moscow
Over 160,000 people demonstrated in Moscow on Feb. 4.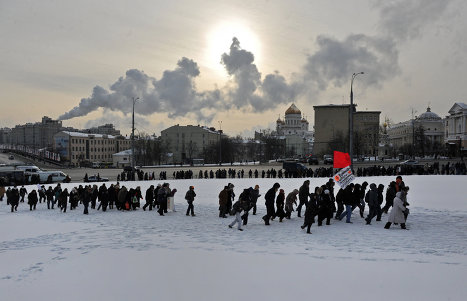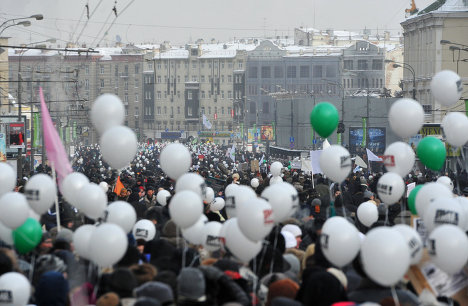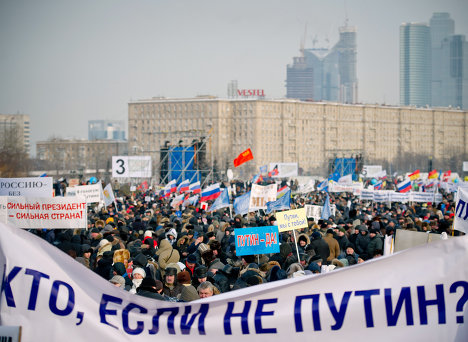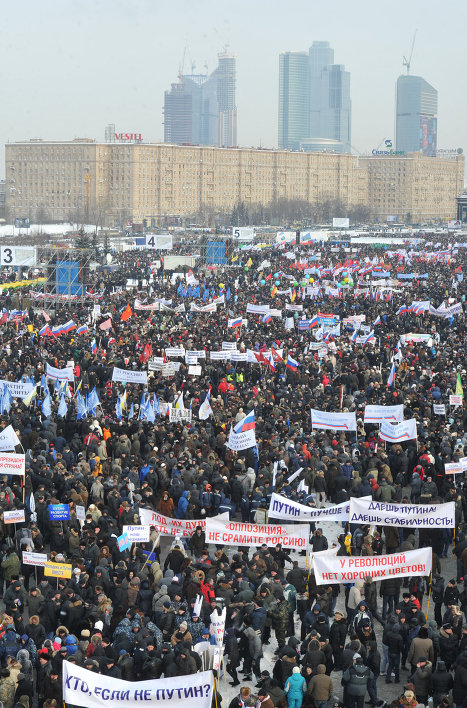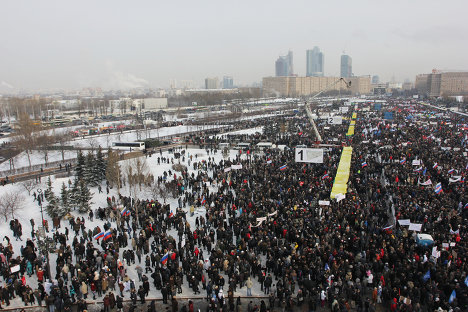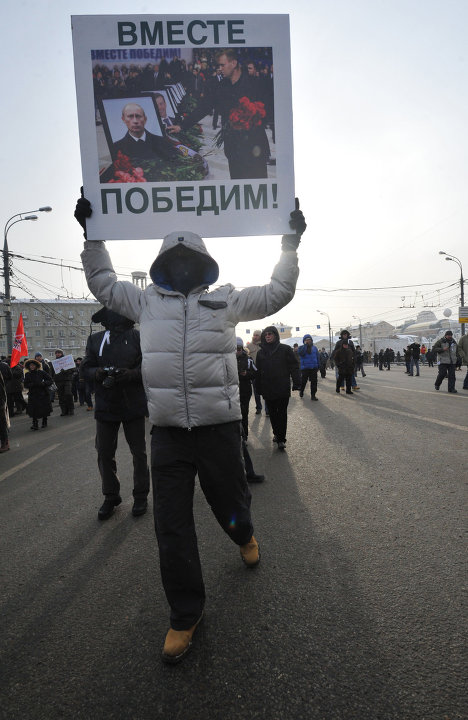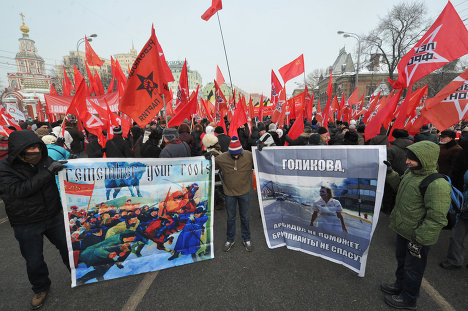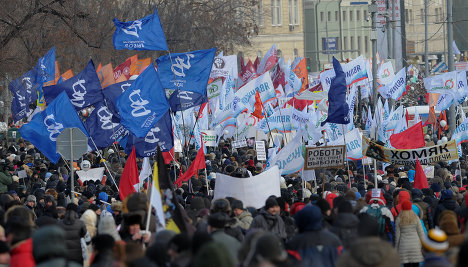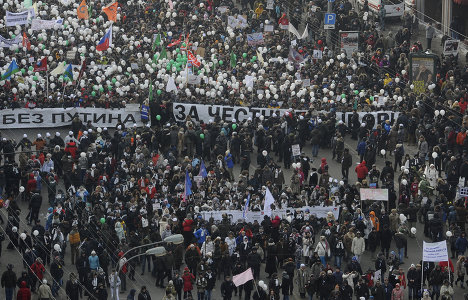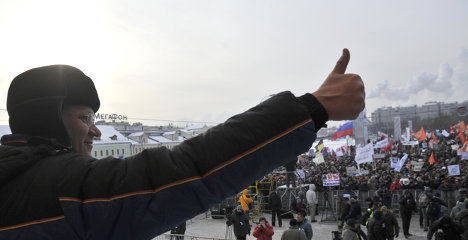 Over 160,000 people demonstrated in Moscow on Feb. 4, with nearly 125-128,000 people in total attending the rally on Poklonnaya Gora.
Approximately 33-34,000 demonstrated on Bolotnaya Square.
Although organizers claim that the rally on Poklonnaya Gora was not meant to back any presidential candidate, it turned into a pro-Putin rally. Most of the speeches and signs expressed support for Vladimir Putin
The rally "We Have Something to Lose" was expected to attract 15,000 people. Planning of the rally was marred by frequent scandals, with organizers accused of forcing public sector employees to attend. The rally brought together ten times more people than planned
As a result, police had to cordon off Kutuzovsky Prospekt, one of the busiest roads in Moscow, and threatened to take administrative action against the organizers.
The opposition staged an authorized march and rally on Bolotnaya Square.
Demonstrators split into several columns, the first of which was the civil column. Demonstrators chanted "Russia Without Putin," which was also scrawled across a large white banner. There were also columns of liberals, nationalists, and representatives of leftist groups.
Many protesters wore white ribbons that read "For Russia Without Putin
Demonstrators on Moscow's Bolotnaya Square adopted a resolution that, among other demands, called for the annulment of the results of the State Duma election and the resignation of the head of the Central Election Commission.
The opposition plans to hold its fourth rally, "For Fair Elections," in Moscow on February 26, according to Vladimir Ryzhkov, one of the organizers of the rally on Bolotnaya Square.