MOSCOW, December 30 (RAPSI) – Anatoly Kucherena, Head of the Russian Civic Chamber's Security Committee and attorney for NSA whistleblower Edward Snowden, urged restraint from demanding the death penalty for terrorists.
Kucherena further called for a strengthening of efforts to prevent terror attacks.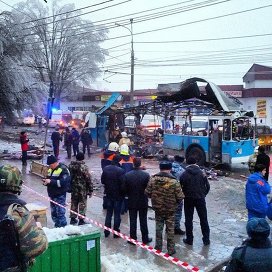 The southern Russian city of Volgograd was subjected to two terror attacks within the course of less than 24 hours on Sunday and Monday. First, an explosion in the city's central railway station claimed the lives of 17 victims and left 44 injured. Then on Sunday, an explosion in a crowded commuter bus killed 14 and injured 28.
Monday's blast marks the third such attack in Volgograd in as many months. In another attack in Volgograd in late October, six people were killed and 37 injured when a bomb carried by a young woman from the southern republic of Dagestan detonated while she was travelling on a crowded commuter bus.
Later on Monday, several lawmakers from different factions within the Russian State Duma encouraged a review of the federal death penalty moratorium, in the specific context of terrorism.
"With these horrifying terrorist attacks, when innocent people suffer, one can understand the proponents of the death penalty. But it will not change the situation, because these attacks are often carried out by suicide bombers. There is no need for such populism when the circumstances are clear," Kucherena told RIA Novosti.