Court resumes $11.2 million dispute hearings between Moscow's major airports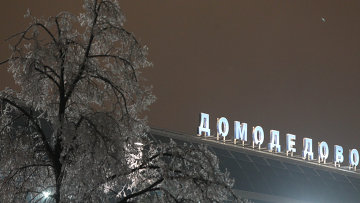 11:11 21/10/2011
MOSCOW, October 21 - RAPSI, Natalia Belova. A court will continue to hear on Friday a dispute between Moscow's major Domodedovo and Vnukovo airports for $11.2 million.
Domodedovo Commercial Services, a subsidiary of Domodedovo Airport, sued Vnukovo as a result of AiRUnion Alliance's bankruptcy in 2008.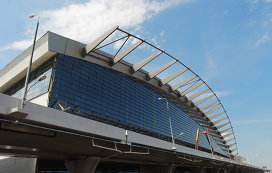 © RIA Novosti, Vladimir Vyatkin
Vnukovo International Airport
Domodedovo was AiRUnion's hub, however it refused to serve its flights in August 2008 due to the increasing debt of the alliance's airlines.
Vnukovo International acted as a guarantor of AiRUnion airlines' debt repayment during the transfer of aircrafts from Domodedovo to Vnukovo between August 12 and September 7, 2008.
Initially three lower courts held for the Domodedovo's claim after deciding that the guarantor is responsible for the alliance's debt due to the on-ground maintenance and servicing from May to July 2008. However, the Supreme Commercial Court remanded the case for reconsideration.
The court earlier postponed the case to allow the claimant to study the calculation submitted by the defendant.