Court upholds transfer of shipyard's shares to Central Bank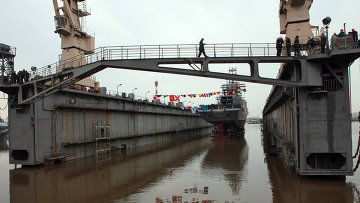 16:33 30/11/2011
MOSCOW, November 30 - RAPSI, Dmitry Shchitov. A commercial court of appeals has upheld on Wednesday the lower-court's order to transfer the shares in the Severnaya Verf (Northern Shipyard) Shipbuilding Plant to the Central Bank for trust management, the Russian Legal Information Agency (RAPSI/rapsinews.com) reports from the courtroom.
The court has turned down the appeal filed by one of the plant's shareholders, AgroPromSoyuz.
The Moscow Commercial Court sided with the Central Bank in its request for interim relief in its lawsuit to levy execution on the plant's stock on October 17.
The court obliged the holders of the pledged shipyard's shares to provide them to the bank for trust management until they are sold by court order to be issued in the case.
The bank believes that the inefficient management of the plant's assets impairs their value and demonstrates that the pledgers fail to properly preserve the pledge they have undertaken.