Prosecutors against releasing Tymoshenko on her own recognizance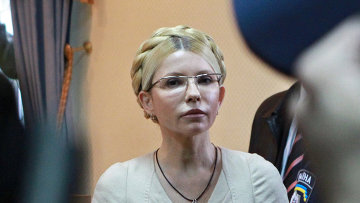 18:01 01/12/2011
KIEV, December 1 - RAPSI. The Ukrainian Prosecutor's Office does not support former Prime Minister Yulia Tymoshenko's appeal against her sentence and her request to be released on her own recognizance, the office was quoted by RIA Novosti as saying during the preliminary hearing.

Tymoshenko's lawyers said their client's health is poor and this is why the appeal was filed.

A Kiev district court sentenced Tymoshenko on October 11 to seven years in prison for abuse of power in signing gas contracts between Ukraine's Naftogaz and Russia's Gazprom in 2009. Both her defense attorneys and opposition activists believe her prosecution is driven by politics, while the authorities have denied the allegations.