Crusader against corruption arrested in Moscow for disobeying police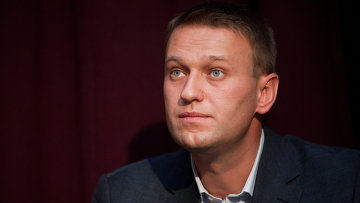 09:55 07/12/2011
MOSCOW, December 7 - RAPSI. A magistrate's court sentenced to 15 days in jail renowned blogger and lawyer Alexey Navalny, who was detained for involvement in an unauthorized procession in central Moscow on Monday night, the Russian Legal Information Agency (RAPSI/rapsinews.com) reported from the courtroom.
According to the police, over 300 people were detained in Moscow for unauthorized demonstrations on Monday night following the parliament elections led by ruling party United Russia.
The judge made her decision taking into account such attenuating circumstances as underage children dependent on Navalny and the fact that he was not held liable for any offence over the rent time.
Navalny alleged that he had not resisted the police, but was just going to a metro station with some of his fellow campaigners after the meeting. He insisted that his movement was not "a procession by its nature".
The police officers who detained Navlny still allege he resisted them.