Doctor establishes deterioration of Tymoshenko's condition - attorney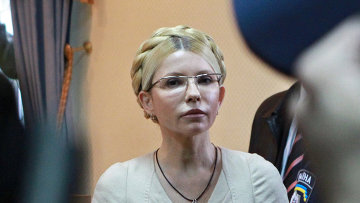 17:30 08/12/2011
KIEV, December 8 - RAPSI. At an on-site court session on Thursday at the pretrial detention center where ex-Prime Minister Yulia Tymoshenko is being held under arrest, she was examined by a doctor who concluded that her heatlh is worsening, her attorney Serhiy Vlasenko said.
"After repeated statements made by Yulia Tymoshenko about the deterioration of her health and her pain, she was examined by a doctor who found that she is under stress and her health has worsened," Vlasenko told journalists after he left the jail.
He added that, given the medical assessment, the judge had to declare a recess until 2:15 p.m. (4:15 p.m. Moscow time), after which he will decide to continue the hearing or not.
According to Vlasenko, the court denied journalists access to the premises where the trial is being conducted.
He added that he was not given enough time to read the case materials. He stressed once again that, in his view, holding a hearing in a detention center is unlawful.
The Ukrainian Security Service is investigating several criminal cases against Tymoshenko consolidated into one. The cases bear on her work as head of the United Energy Systems of Ukraine in the 1990s, including the attempted embezzlement of $405 million.