Magnitsky Case to be submitted for retrial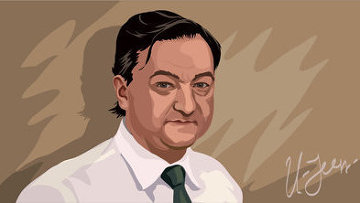 12:22 07/02/2012
MOSCOW, February 7- RAPSI. Investigators of the Interior Ministry said they were ready to submit the case of the late Sergei Magnitsky, a Hermitage Capital auditor, and Hermitage Capital CEO William Browder to court, Hermitage Capital said in a press release.
Boris Kibis, an investigator in the case, sent a letter to Magnitsky's relatives and Hermitage Capital lawyers where he said that the preliminary investigation into Magnitsky's case was concluded and all the documents were ready to be submitted to the court. Magnitsky's relatives can avoid the court hearing if they "refuse their right for rehabilitation," the letter said.
"There have been no cases of posthumous trials in modern history. There is no country in the world where cases of people who died were submitted to the court and in this case we are talking about a person who was deliberately murdered by officers of the Russian investigation," a representative of Hermitage Capital said commenting on Kibis' letter.
Arrested in November 2008 on tax evasion charges, Magnitsky died in custody a year later after being denied medical care. The 37-year-old auditor had accused tax and police officials of carrying out a hefty $230-million tax scam.
In November 2011, Hermitage Capital prepared a 100-page report "Tortures and Murder of Magnitsky and the Cover up by State Agencies." The writers of the report said the detained Magnitsky was beaten up and was denied medical care.
The case was closed upon Magnitsky's death. But in August 2011, almost two years after Magnitsky's death, the case was reopened at the request of the Russian Prosecutor General's Office. Kibis was appointed the investigator of the case. In December, Magnitsky's mother, Natalia, said that Kibis suggested that she give up trying to rehabilitate her son in exchange for the termination of criminal proceedings against him. Natalia Magnitsky categorically rejected such a proposal saying that she intended to seek posthumous rehabilitation of her son.
Before the arrest of Magnitsky, Browder was forced to leave Russia and the case against him was investigated in absentia. It was reported that at the end of 2011 the statute of limitations attributable to his crimes would expire. In June, it became known that his name was removed from an international wanted list. In December 2011, the investigative department of the Interior Ministry announced a criminal investigation of tax evasion against Magnitsky and Browder would be separated into two cases.