Russia fails to uphold ECHR court ruling on 2002 terrorist attack, lawyer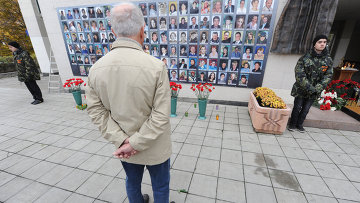 12:25 04/09/2012
MOSCOW, September 4 - RAPSI. In spite of the ruling passed by the European Court of Human Rights (ECHR), Russia has failed to initiate a case against the officials who committed violations during the takeover of the Dubrovka Theater, said Igor Trunov, the attorney of relatives of the victims.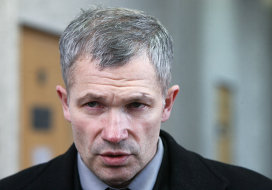 © RIA Novosti, Alexei Kudenko
Igor Trunov
In October 2002, 40 terrorists took an audience of over 900 people hostage at a theater in Moscow. After three days of negotiations, security forces released an undisclosed gas to sedate the terrorists before storming the building. The gas is believed to have led to the deaths of a number of hostages.
The aggrieved parties lodged a complaint with the Strasbourg court against the authorities in 2003. On December 20, 2011, the court held in favor of the claimants, but also ruled that the authorities did not violate their human rights by using the gas. The court awarded 64 claimants 1.3 million Euros.
The court decision came into effect after the appeal with the court's Grand Chamber.
"However, Russia has only executed the first part of the ruling - it has started to issue the compensation to victims. But the Investigative Committee has left the question of the criminal case unanswered for three months, though a response should have been given within three days," Trunov said. The victims have filed an appeal on the committee's inaction in this regard with Moscow's Tagansky District Court .
At the same time, they also submitted a complaint to the European Council's Cabinet of Ministers that the ECHR decision is not being carried out.
Trunov has previously stated that a criminal case must be initiated under the Criminal Code for concealing information about circumstances which threaten people's lives or health, or lead to accidental manslaughter or accidental infliction of harm as a result of negligence.