Kirovles CEO testifies against Navalny over $511.5k embezzlement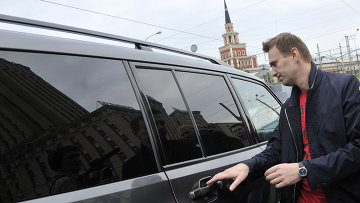 13:04 01/10/2012
MOSCOW, October 1 - RAPSI. Renowned whistleblower Alexei Navalny has virtually no chance of being acquitted in the Kirovles case as the Kirovles CEO has made a deal with the investigators and has testified against him in the case, Gazeta.ru reports.
Navalny has not yet received official notice of this, nor has he been called in for further questioning. Navalny still remains free, though on his own recognizance.
Kirovles CEO Vyacheslav Opalev agreed with the investigators to plead guilty to stealing 16 million rubles ($511,500) as part of an organized group headed by Navalny, in 2009. Navalny's attorney Vadim Kobzev, told Gazeta.ru of this, on learning the news from the media.
Now that Opalev has pleaded guilty, Navalny has almost no chance of acquittal, Kobzev said.
Investigators have declared that Navalny, who at the time served as an adviser to the Kirov governor on a voluntary basis, plotted the embezzlement of Kirovles' property in collusion with Vyatskaya Lesnaya Kompaniya Director Pyotr Ofitserov and Kirovles CEO Vyacheslav Opalyov.
Investigators believe that over 10,000 cubic meters of Kirovles timber products were embezzled between May and September 2009, leading to 16 million rubles ($496,820) in regional budgetary losses.
The criminal case regarding Navalny was ended on April 12, 2012. Later the decision was dismissed and the investigation resumed.
Navalny has stated on numerous occasions that the case has been fabricated. The only thing that connects Navalny and Ofitserov is that they both used to be Yabloko party members. In the indictment, there was no mention of proof that Navalny was involved in this deal (Navalny wrote in his blog in July, after he was first questioned).