Indictments brought against three defendants in Moscow riot case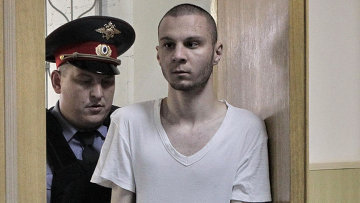 17:16 08/11/2012
MOSCOW, November 8 - RAPSI. Indictments have been brought against Alexandra Dukhanina, Yaroslav Belousov and Vladimir Akimenkov, individuals involved in the Moscow May 6 riots on Bolotnaya Square, the Investigative Committee's press service told RIA Novosti on Thursday.
Akimenkov was charged with taking part in mass riots, while Belousov and Dukhanina were charged with taking part in mass riots and perpetrating violence against a police officer.
Clashes with the police flared up on May 6 during an officially sanctioned opposition march across Moscow. Dozens of protesters and police officers were injured.
The police detained over 400 rally participants.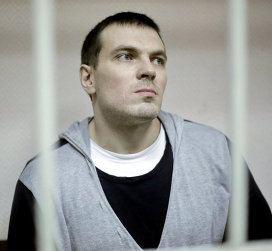 © RIA Novosti, Andrei Stenin
Maxim Luzyanin
In June, investigators searched the homes of the rally organizers and participants, including those of Alexei Navalny, Sergei Udaltsov, Ilya Yashin, and Boris Nemtsov. A total of 18 individuals were detained in the investigation.
Among them are: Denis Lutskevich, Alexandra Dukhanina, Andrei Barabanov, Maxim Luzyanin, Yaroslav Belousov, Rikhard Sobolev, Vladimir Akimenkov, Oleg Arkhipenkov, Fyodor Bakhaov, Artem Savyolov, Alexander Kamensky, Mikhail Kosenko, and Stepan Zimin.
Kamensky was later released. No charges were brought against him.
Maria Baronova, who was released, is also a suspect in the case.
Barabanov, Zimin, Lutskevich, Dukhanina, Belousov, Savyolov, and Kosenko have been charged with inciting the riots. Nearly 1,300 people have been summoned to testify in the case.
Maxim Luzyanin was charged with taking part in mass riots and perpetrating violence against a law enforcement officer. On November 9, the court will hear Luzyanin's case under a plea bargain agreement as he has admitted his guilt in full.