Supreme Court declines to review Moscow riots activist's sentence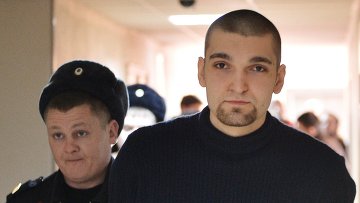 14:40 03/10/2014
MOSCOW, October 3 (RAPSI, Olga Siverkina) – Russia's Supreme Court has refused to review the sentence of opposition activist Stepan Zimin who got 42 months in prison for participation in Moscow's 2012 Bolotnaya riots, his attorney Sergei Panchenko told RAPSI on Friday.
Over 400 people were arrested and scores injured in the Bolotnaya Square protest that turned violent in May 2012. Dozens were later charged with inciting mass riots and using violence against law enforcement officers.
Moscow's Zamoskvoretsky District Court sentenced in February eight activists to prison terms ranging from 30 to 43 months for participation in the riots. Aleksandra Dukhanina was given a suspended sentence.
Mikhail Kosenko, another suspect in the case, was convicted for assaulting a police officer. However, he was diagnosed with a mental disorder and released from liability for the crimes, but ordered to undergo mental treatment.
Ten suspects were pardoned pursuant to a broad amnesty spearheaded by Russian President Vladimir Putin in commemoration of the 20th anniversary of the Russian constitution at the end of 2013 and the beginning of 2014.
Left Front leader Sergei Udaltsov and Leonid Razvozzhayev were accused of organizing mass protests. They were sentenced last July by the Moscow City Court to 54 months each.