Investigation into Nemtsov murder extended until late August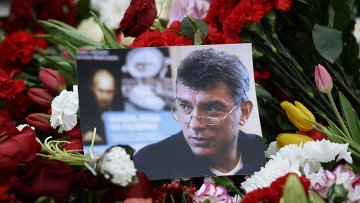 13:43 22/04/2015
MOSCOW, April 22 (RAPSI) - Investigation into the killing of Russian opposition politician Boris Nemtsov has been extended until August 28, RAPSI reported on Wednesday from Moscow's Basmanny District Court.
Investigators claim that they need more time to conduct examinations, question witnesses and search for alleged accomplices to the crime.
Nemtsov, a co-chairman of the Republican Party of Russia - People's Freedom Party (RPR-PARNAS) and former deputy prime minister in the Yeltsin government, was fatally shot as he was walking home with a girlfriend in central Moscow late at night on February 27.
Five men were arrested on suspicion of killing Nemtsov: Zaur Dadayev, Anzor Gubashev, Shadid Gubashev, Khamzat Bakhayev and Tamerlan Eskerkhanov.
Investigators claim that Eskerkhanov ran surveillance on Nemtsov while Dadayev is deemed to be the killer, Eskerkhanov's lawyer told RAPSI.
Dadayev reportedly pleaded guilty, but later his lawyers said that their client's confession to killing was coerced.
Investigators believe that the murder of Nemtsov was a contract killing, according to Ivan Gerasimov, the lawyer for Dadayev.