Two suspects in Total CEO plane crash to remain under house arrest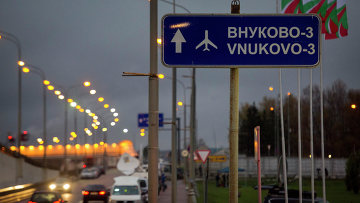 15:34 07/05/2015
MOSCOW, May 7 (RAPSI) - The Moscow City Court extended until July 22 the house arrest of Vnukovo airport's head of flights Roman Dunayev and dispatcher-trainee Svetlana Krivsun that stand accused in Total CEO plane crash, RAPSI learnt in the court on Thursday.
Total CEO Christophe de Margerie's Falcon business jet was taking off when a wing scraped a snowplow at Moscow's Vnukovo airport. The plane crashed shortly before midnight local time on October 20, 2014, killing de Margerie and three crew members, all of them French citizens.
Six suspects were questioned after the accident, including airport engineer Vladimir Ledenev, snowplow driver Vladimir Martynenko and air traffic controller Alexander Kruglov. Dunayev and Krivsun were placed under house arrest.
The Interstate Aviation Committee is taking part in the ongoing investigation along with the Investigative Committee.
In late April, Interstate Aviation Committee experts and the Bureau of Enquiry and Analysis for Civil Aviation Safety (BEA, France) exchanged information on the progress of the investigation.
The investigation commission continues to study the evidence.