Witness claims that Chechen leader threatened Nemtsov - lawyer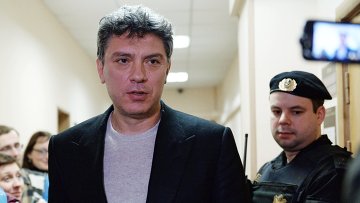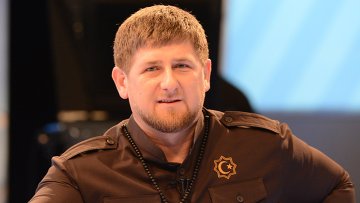 15:49 25/06/2015
MOSCOW, June 25 (RAPSI) – Journalist Alexander Ryklin, chief editor of the daily online source Yezhednevny Zhurnal, reaffirmed during questioning that Chechen leader Ramzan Kadyrov threatened the late Boris Nemtsov, RIA Novosti reported on Thursday citing Vadim Prokhorov, the lawyer of the opposition politician's family.
Nemtsov was fatally shot as he was walking home with a woman in central Moscow late on February 27.
The lawyer said Nemtsov was threatened while on a visit in Gudermes, Chechnya, and that the threats were allegedly connected with Nemtsov's negative views on Chechen politics.
Prokhorov previously said the victims in Nemtsov's murder case had requested that the Investigative Committee interrogate Kadyrov. Kadyrov said he would testify in the case "with pleasure," especially "if this is the request of [Nemtsov's] children."
Nemtsov, co-chair of the Republican Party of Russia – People's Freedom Party (RPR-PARNAS) and former first deputy prime minister in the Yeltsin government, joined the opposition in the 2000s.
Investigators are analyzing several theories of his murder, including a contract murder.
According to one theory, Nemtsov received threats from Islamists over his stance on the shooting of Charlie Hebdo journalists in Paris. But the indictment does not mention religious hatred but was brought under a criminal code article on "premeditated murder committed in collusion with others."
Five men are being held in detention until August 28 on suspicion of killing Nemtsov: Zaur Dadayev, Anzor Gubashev, Shadid Gubashev, Khamzat Bakhayev and Tamerlan Eskerkhanov.
Investigators believe that Dadayev killed Nemtsov, that Bakhayev provided information and was to hide his accomplices after the murder, and that Eskerkhanov was tracking Nemtsov's movements. Investigators have not reached any conclusions on the Gubashev brothers' role in the crime.