U.S. court dismisses Deripaska's libel lawsuit against Associated Press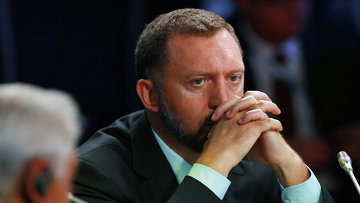 11:59 18/10/2017
MOSCOW, October 18 (RAPSI) – The U.S. Federal District Court of Columbia has dismissed a libel lawsuit filed by Russian billionaire Oleg Deripaska against the Associated Press (AP) news agency over an article about alleged interference of Russia in U.S. Presidential elections, the case documents read on Wednesday.
Deripaska filed the lawsuit in May. The contested article stated that Russian entrepreneur paid for services of Paul Manafort, former campaign manager for Donald Trump.
The court dismissed the plaintiff's argument stating that he is not a limited-purpose public figure in the context of controversy, noting that the businessman is known as "Russian oligarch" and that he "has been the subject of more than a decade of media coverage on topics related to his wealth and his relationship with the Russian government." In addition, the court found no evidence of malice in actions of the Associated Press.
"Here, the question must be, if Deripaska and Manafort did not have a contract to further Russian interests, is it defamatory for the AP to say they did? Under the circumstances, the answer must be no," the court stated. It was noted that the businessman did not deny the existence of the contract and that there is a lot of information confirming that Deripaska associated himself with Russian government. The court believes that alleging the same association by the AP was not defamatory.
According to the court's ruling, the article in question did not contain "any single statement as false that is both capable of verification and capable of defamatory meaning." As such, reformulation of Deripaska's arguments did not address this fact and the lawsuit was dismissed.