Appeal of Roshen candymaker's factory over $5.5 mln tax collection to be heard in June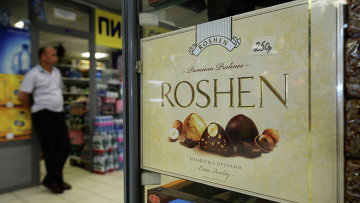 14:56 17/05/2019
MOSCOW, May 17 (RAPSI) – The Ninth Commercial Court of Appeals will consider an appeal against recovery of 361.5 million rubles (over $5.5 million) in taxes from the Lipetsk factory of the Roshen confectionery owned by Ukraine's Petro Poroshenko in favor of the Russian Federal Tax Service (FNS) on June 13, according to court records.
The factory has appealed the ruling of the Lipetsk Regional Commercial Court of March 22.
In January 2017, Roshen reported suspension of the Lipetsk factory for political and economical reasons. In summer of the same year, the corporation reported finishing the factory's temporary shutdown.
Russia's Investigative Committee earlier reported that a criminal case was opened in the spring of 2015 against Roshen over alleged embezzlement of 180 million rubles (about $3 million) from the government in the form of an illegal VAT refund worth nearly 181 million rubles.
As part of the case, Moscow's Basmanny District Court seized a warehouse, four shops, an auxiliary building and seven parcels of land that are part of the Roshen confectionary company in Lipetsk. Roshen assessed the value of the property at 2 billion rubles (over $30 million). The Moscow City Court upheld the ruling in July 2015.
Roshen is a major candy producer with an annual output of 450,000 metric tons of confectionery goods owned by Ukrainian President Petro Poroshenko. The corporation has assets in Ukraine, Lithuania, Hungary and Russia. When Poroshenko was running for president, he promised to sell Roshen, but has not fulfilled his promise yet.