Putin submits bill allowing officials to remain in office until 70 years of age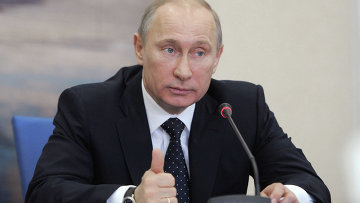 12:52 04/09/2012
MOSCOW, September 4 - RAPSI. President Vladimir Putin has submitted a draft law to the State Duma which will allow officials holding senior positions to remain in office until the age of 70, the Kremlins website reported on Tuesday.
"In order to keep highly-qualified specialists in senior positions in the civil service, the draft law stipulates that a federal state civil servant who holds a "head" post (...), may have his or her term of civil service extended until the age of seventy at the president's decision," the explanatory note to the law reads.
The president's press service reports that previously the maximum age for holding a civil servant post could not exceed 60 years. An official's term could only be extended until the age of sixty five.
"Implementing the proposed draft law would correspond to the general trend, including legislation regarding judges, prosecutor offices' employees and employees of the Investigative Committee, who, according to which, can remain in office until seventy years of age," the press release states.