Federation Council drafts bill increasing punishment for cybercrimes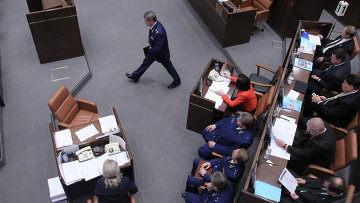 14:38 11/09/2012
MOSCOW, September 11 - RAPSI. The Federation Council has put together a draft bill on cyber-security strategy which increases the severity of the punishment for hacking state websites.
The draft will be submitted in late September at the meeting of the Commission of the Council for the Development of Information Society in Russia, Senator and Commission Chairman Ruslan Gattarov said on Tuesday.
The strategy will amend current legislation and will equate hacker attacks on state websites to seizing state power.
The senator said that the bill is not aimed at introducing censorship on the Internet or infringing on the freedom of speech.
"Cybersecurity does not involve regulating the Internet. This is security in terms of DoS attacks or the personal data of an individual in a network if he or she causes offence or tries to affect business competition by starting different rumors," he said.
Gattarov added that a similar cyber-security strategy exists in all major world powers, particularly the United States, China, Germany and France.