Medvedev instructs Justice Ministry to draw up probation bill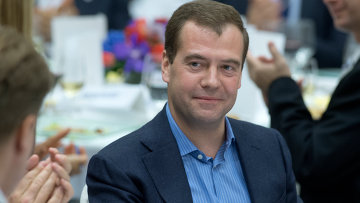 14:09 17/10/2012
MOSCOW, October 17 - RAPSI. Prime Minister Dmitry Medvedev has instructed the Justice Ministry, together with other agencies, to develop a bill for adopting a probation system in Russia.
Probation is a conditional punishment where the convicted person is monitored by special authorities during a probation period. The probationer's conduct may be restricted in terms of visiting certain places or contacting certain individuals.
The drafting of the bill is part of the plan, which was approved on October 15 and published on the government's website.
In addition to the Justice Ministry, the Ministry of Education and Science, the Interior Ministry, the Ministry of Labor, the Ministry of Economic Development and the Finance Ministry will be involved in drawing up the bill. The bill is planned to be ready by January 2014.
Around 18 months ago, the media reported that a probation service may be set up on the basis of inspections carried out by the Federal Penitentiaries and Correction Service. This system would likely affect over 1 million people.
The new department for probabtion may also be made responsible for assisting those released from prison and for monitoring those who are issued a conditional sentence.