Russian authorities to tighten penalties for Ponzi scheme organizers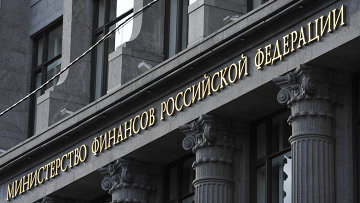 12:22 24/09/2014
MOSCOW, September 24 (RAPSI) – Russia's Finance Ministry has proposed to introduce criminal liability and to significantly increase fines for the organizers of Ponzi schemes, according to the bill published on the government's site of planned legislation on Wednesday.
The Finance Ministry believes that pyramid scheme organizers have become more active in Russia. "These organizations are negatively influencing the Russian financial market, which can lead to financial loss for a considerable part of the population," an explanatory note to the bill says.
Considering the risks in pyramid schemes, the ministry has proposed amending the Criminal Code to introduce penalties for organizing schemes to attract people's funds or property and the payment of revenues from the stock of funds or property attracted previously.
If the bill is adopted, pyramid scheme organizers could be fined up to 1 million rubles ($25,860), or their salary or any other income for the past two years, or sentenced to up to four years of compulsory labor or imprisonment.
The bill also stipulates punishment for those who compel people to make a payment and join a pyramid scheme.
The Finance Ministry has also proposed amending the Administrative Offences Code to introduce administrative penalties for organizing pyramids, compelling people to make a payment or promoting these schemes.