Rome to keep a close eye on Gazprom case and fallout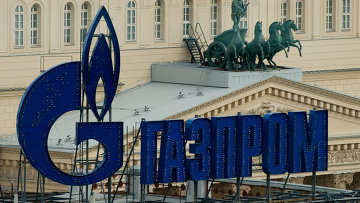 12:08 13/09/2012
MOSCOW, September 13 - RAPSI. Italy plans to pay close attention to the developments in the antimonopoly investigation initiated by the European Commission into Gazprom, according to Italian Deputy Foreign Minister Marta Dassu.
"It is still too early to discuss the consequences of the European Commission's recent decision to initiate an investigation into Gazprom's prices in the European countries it deals with. In any case, we are going to be paying particular attention to this case," Dassu said.
She added that Italian Prime Minister Mario Monti discussed the issue with President Vladimir Putin in Sochi.
On September 4, the European Commission opened an investigation against Gazprom based on allegations that it had breached EU antitrust legislation.
The Commission's statement reads that it will investigate three possible anti-competition law violations in Central and Eastern Europe: impeding the free flow of gas across EU member states, preventing countries from diversifying their source of gas supply and imposing unfair prices on its customers by linking the price of natural gas to the price of oil.
The statement emphasizes that the case will be a high priority, but that this does not mean that any decisions have been predetermined.
The EU is concerned that Gazprom is in breach of Article 102 of the Treaty on the Functions of the European Union which defines the use of market domination to influence trade between EU member countries.
Analysts believe the European Commission is trying to regain some control of the market by having Gazprom shift from contracted gas volumes to a spot gas supply agreement. Gazprom believes that the claims have been raised because it is the dominant supplier of pipeline gas to Europe.
Gazprom has said that it abides by the rules of the countries with which it deals and is counting on the objectivity of the European Commission's antimonopoly investigation. Vladimir Markov, Gazprom board member, said that the company's market share in Europe is less than 33 percent and so cannot be considered a monopoly.
Previously, Russian President Vladimir Putin said that he is disappointed by the European Commission's decision to open an antitrust investigation, but that he does not believe a "trade war" has been declared.