New suspect faces charges of contracting Nemtsov murder - report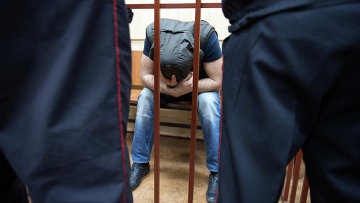 11:37 22/05/2015
MOSCOW, May 22 (RAPSI) – Ruslan Mukhadinov from Russia's southern region of Chechnya is suspected of contracting the murder of opposition politician Boris Nemtsov for 25 million rubles ($500,800), Kommersant newspaper reported on Friday.
Nemtsov, co-chair of the Republican Party of Russia – People's Freedom Party (RPR-PARNAS) and former first deputy prime minister in the Yeltsin government, was fatally shot as he was walking home with a woman in central Moscow late on the evening of February 27. He joined the opposition in the 2000s.
Five men were arrested on suspicion of killing Nemtsov: Zaur Dadayev, Anzor Gubashev, Shadid Gubashev, Khamzat Bakhayev and Tamerlan Eskerkhanov.
Investigators believe that Dadayev killed Nemtsov, that Bakhayev provided information and was to hide his accomplices after the murder, and that Eskerkhanov was tracking Nemtsov's movements. Investigators have not reached any conclusions on the Gubashev brothers' role in the crime.
Kommersant writes that early in the investigation Dadayev said that a certain Rusik promised to pay him and his potential accomplices 25 million rubles ($500,800) for murdering Nemtsov, who approved of the publication of Prophet Muhammad cartoons. Dadayev later said he testified under duress.
The newspaper writes that another defendant, Eskerkhanov, identified Rusik as the man who was driving a Mercedes ML on the night of the murder.
Investigators believe the car belongs to Ruslan Geremeyev, commander of the Interior Ministry Battalion North. However, he was not available for questioning and is believed to have moved to the United Arab Emirates.
Kommersant further writes that the new suspect in the Nemtsov murder case is a Chechnya resident, Ruslan Mukhadinov. "Investigators don't know his whereabouts, but they have found out that it was Mukhadinov who was using a Mercedes ML in Moscow and hence could have met with the defendants," the Interior Ministry said in a statement.
According to the newspaper, investigators have taken a photo of Mukhadinov at the local registration department and intend to show it to Eskerkhanov to determine if he is the mysterious Rusik. Unlike Dadayev, Eskerkhanov has not retracted his previous testimony.
"If Eskerkhanov identifies Mukhadinov as Rusik, this will change the course of the investigation. At the least, investigators will no longer see Major Geremeyev as the man who contracted the murder," Kommersant writes.