ICJ receives Ukraine's suit against Russia on alleged breach of conventions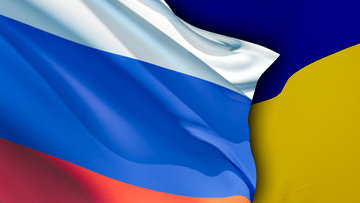 15:43 17/01/2017
MOSCOW, January 17 (RAPSI) - The International Court of Justice (ICJ) confirmed that it had received Ukraine's lawsuit over alleged violation of two international conventions by Russia, RIA Novosti reported Tuesday.
Ukraine claims that Russia violated the International Convention for the Suppression of the Financing of Terrorism and the International Convention on the Elimination of All Forms of Racial Discrimination. Earlier, Ukraine accused Russia of breaching the Treaty on Friendship and the UN maritime United Nations Convention on the Law of the Sea.
According to the lawsuit, since 2014 Russia has increased its interference in Ukraine's affairs to hazardous levels by financing terrorist acts and violating rights of millions of Ukrainian nationals. Ukraine insists that Russia violated fundamental principles of international law.
Russia's foreign Ministry announced on Tuesday that Ukraine pursues political interests applying to the ICJ. Russia has made all reasonable efforts to get the gist of claims but faced Ukraine's reluctance to conduct a meaningful dialogue, the statement reads.
In April 2014, the Ukrainian authorities began a military operation in Donbas against the local residents who objected to the coup. According to the UN's latest data, over 10,000 people have been killed in the conflict.
Ukrainian officials and some Western states have repeatedly accused Russia of interfering in Ukraine's domestic issues.
Moscow has repeatedly claimed that it has had absolutely no part in the events in southeastern Ukraine and does not supply the self-defense forces with military equipment and ammunition; that it is not a party to the domestic Ukrainian conflict and is interested in Ukraine overcoming the political and economic crisis.