Over 100 complaints submitted to Russian ombudsman from abroad in 2019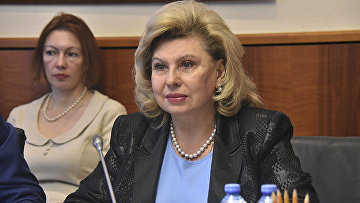 13:32 22/11/2019
MOSCOW, November 22 (RAPSI) – Federal commissioner for human rights Tatiana Moskalkova received over 100 applications from Russians found themselves in a sticky situation abroad in 2019.
This year, 115 applications were submitted not including Russian women locating in Syria, whose complaints exceeded the number of 1,000, Moskalkova said during the meeting of the State Duma Committee on International Affairs on Friday.
According to the ombudsman, the applications were lodged by people from a deprived background including political infighting pawns, those who ignored laws of a foreign state, people who found themselves in a hard situation because of competition, and others.
Moskalkova noted that this year there was a success in the return of Maria Butina and journalist Kirill Vyshinsky. Moreover, she reminded that earlier 70 citizens of Russia and Ukraine returned home.