Court cancels shipyard's pledged equity transfer to Central Bank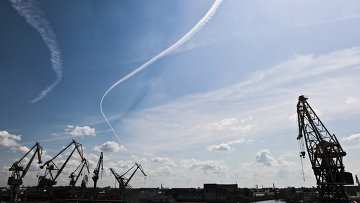 14:06 29/11/2011
MOSCOW, November 29 - RAPSI, Dmitry Shchitov. An appeals court has revoked a lower-court order requiring a major shipyard's shareholders to transfer their shares to the Central Bank for management, the Russian Legal Information Agency (RAPSI/rapsinews.com) reports from the courtroom.
The court held for the appeal filed by a Baltiysky Zavod shareholder.
The Moscow Commercial Court is presently hearing the Central Bank's lawsuit to enforce 88.32 percent of the shares in Baltiysky Zavod, which were pledged in summer 2010 as security for Mezhprombank loans worth $1 billion.
The court ordered the shareholders on September 29 to hand over their stakes (971,524 shares) in the shipyard to the Central Bank for management as interim relief until the court orders their sale.
The court set the next hearing for December 9, as it is presently examining the pledged equity's value. The court expects to obtain the results of the examination by that time.
It was earlier reported that the shares were transferred to the United Industrial Corporation (OPK) for management. The shipyard was transferred to the OPK with its over $262.2 million in debt.