Courts considered 49 out of 100 cases following protest rallies in Moscow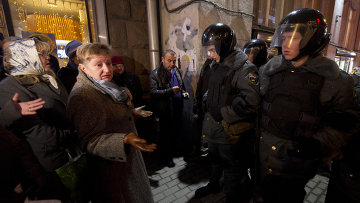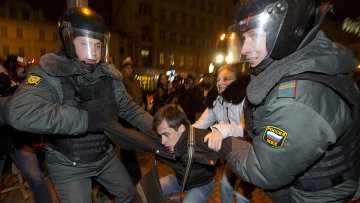 10:57 08/12/2011
MOSCOW, December 8 - RAPSI. Moscow courts considered 49 administrative cases regarding mass protest rallies that followed after the parliamentary elections, Moscow district court spokeswoman Yekaterina Ilyina told the Russian Legal Information Agency (RAPSI/rapsinews.com).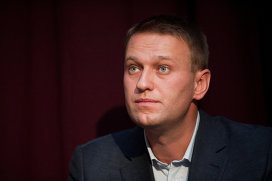 © RIA Novosti, Pavel Lisitsin
Renowned whistleblower, blogger and lawyer Alexei Navalny
"The courts have registered 100 cases as of 18.00 Moscow time and 49 cases have already been heard. The Moscow courts are now hearing some of the administrative cases, while the rest will be considered throughout December," Ilyina said.
She added that courts keep on registering new administrative cases against detained opposition members and it is yet hard to count them.
Five thousand people gathered in central Moscow on Tuesday night including opposition members and youth organization supporting government.
The police detained over 300 people in central Moscow for unauthorized demonstrations. Among the detained were Yabloko party leader Sergei Mitrokhin and opposition politician Boris Nemtsov, both were released later.
Police earlier detained renowned whistleblower Alexei Navalny and opposition activist Ilya Yashin for their involvement in an unauthorized procession in central Moscow on
Monday night. Both were sentenced to 15 days in jail for disobeying police.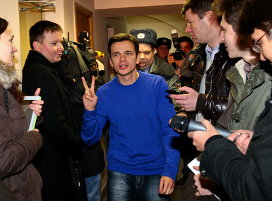 © RIA Novosti, Andrey Stenin
Ilya Yashin in Tverskoy district court of Moscow
Mass protest rallies burst out in Moscow following the parliamentary elections won by the ruling party United Russia.