ECHR awards ex-prosecutor 3.5k euro in suit against Russia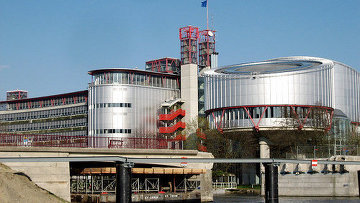 17:00 24/01/2012
MOSCOW, January 24 - RAPSI. The European Court of Human Rights has ordered Russia to pay 3,500 euro to former Moscow regional prosecutor Valery Samoylov, who was convicted of fraud in 2010, the court reported on its website on Tuesday.
The Moscow City Court sentenced Samoylov to nine years in prison in June 2010 for committing fraud with goods illegally confiscated from Moscow companies.
The court uncovered that Samoylov was a member of a criminal gang that stole property worth 550 million rubles ($17.5 million) from companies. The gang forged investigative documents, illegally confiscated property as smuggled goods and sold them at a lower price. The gang's mastermind Boris Lisagor was sentenced to 13 years in prison, while the other six criminals were sentenced from seven years on probation to 10 years in prison. The Supreme Court later upheld the judgment.
The Strasbourg court said Samoylov was detained in the hospital in 2008. The court sanctioned his arrest. In his petition to the court, Samoylov complained about the lack of medical aid in the pretrial detention center. Samoylov also maintains that the court arrest order was illegal, while the term of his arrest was also unreasonably long.
The European court ruled that Russia violated Samoylov's right to freedom and personal security guaranteed by the European Convention on Human Rights and awarded Samoilov 3,500 euro in compensation for moral damage and legal expenses.