Magnitsky's defense refuses to consider case materials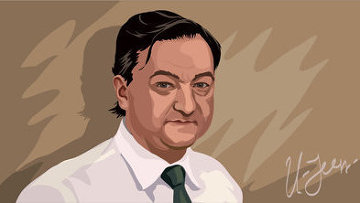 16:27 09/02/2012
MOSCOW, February 9 - RAPSI, Diana Gutsul. The defense of Hermitage Capital Investment Fund lawyer Sergei Magnitsky does not plan to go to the Investigative Committee to examine the preliminary investigation materials in the case against their deceased client, attorney Dmitry Kharitonov told the Russian Legal Information Agency (RAPSI/rapsinews.com) on Thursday.
Magnitsky died of cardiovascular insufficiency in a Moscow pretrial detention center on November 16, 2009. His death sparked a public outcry and resulted in amendments to the Criminal Code and a reshuffling of officials in the penal system. On November 24, the council and the security services discussed the progress in the case.
This week, the Interior Ministry's Investigative Department reported that its investigators have completed the preliminary investigation into the case against UK citizen and former Hermitage Capital Management head William Browder, and Magnitsky, for tax evasion through collusion.
"We submitted to the investigator leading the case a paper stating that the process is illegal and we are not going to take part. We did not ask to resume the case. They decided this on their own," Kharitonov said.
According to investigators, Magnitsky and his accomplices stole 5.4 billion rubles ($181.87 million) from the state by manipulating tax returns between September and October 2007.
In turn, Hermitage Capital has maintained that the investment fund had paid the 5.4 billion rubles ($181.87 million) in taxes, but that the money was stolen by corporate raiders with the help of law enforcement officials. Magnitsky's prosecution is attributed to this theft.
Doctors at the isolation ward where Magnitsky died have been accused in his death.