Appeal against another Magnitsky case to be heard on February 27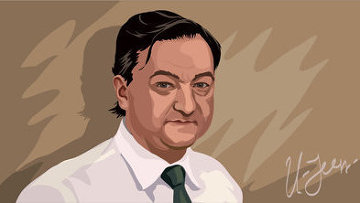 16:03 13/02/2012
MOSCOW, February 13 - RAPSI. The court will hear on February 27 an appeal filed by Sergei Magnitsky's relatives against the opening of yet another criminal case against him as an accomplice in a $180.6 million theft.
Magnitsky, an auditor for the Hermitage Capital Management Fund, was charged with large-scale corporate tax evasion. He died in a Moscow pretrial detention center on November 16, 2009 after spending nearly a year behind bars.
"We will contest the opening of the criminal case in the theft of 5.4 billion rubles ($180.6 million), in which Magnistky is referred to as an accomplice," the lawyer said. He said investigators are trying to accuse Magnistky of stealing funds that were in fact taken by an organized group.
"He paid his life for uncovering this crime," he added.
In his view, the decision to initiate the case is "groundless and immoral."
According to Gorokhov, the contested criminal case was launched in summer 2011 by the Interior Ministry's Investigative Department. Investigators maintained that Magnitsky and his five accomplices, "having arranged by deceit an unlawful refund to taxpayers of allegedly overpaid corporate tax stole from the Russian and Moscow budget 5.409 billion rubles ($180.6 million)."
Two individuals were sentenced to five years in prison for the crime. The Prosecutor General's Office then told the Investigative Committee that investigators had failed to protect the state's interests and do their best to search for and return the funds and establish the guilty parties.
As a result, a money laundering case was opened in summer 2011. Investigators believe that after the theft, "unknown individuals in an organized group performed financial operations and transactions involving the money stolen from the budget to legalize their proceeds."