Former deputy prison chief pleads not guilty to Magnitsky negligence charges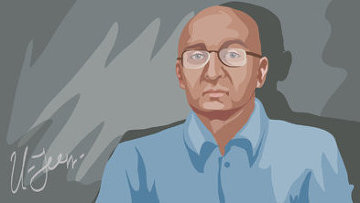 15:20 13/09/2012
MOSCOW,13 September - RAPSI. Former deputy chief of Moscow's Butyrka Prison Dmitry Kratov pleaded not guilty to negligence charges relating to his work in the prison where Hermitage Capital attorney Sergei Magnitsky died; the pleadings were made at Tverskoy District Court of Moscow, where hearings on the merits of the case began Thursday.
On Thursday the prosecutor read out the indictment, and then Kratov pleaded not guilty to negligence charges. According to the indictment, Kratov failed while serving as deputy chief of the prison to take the measures necessary to ensure Magnitsky's proper treatment, and that he did not conduct proper over sight of the examinations and treatments.
Magnitsky was charged with masterminding large-scale corporate tax evasion. He died in a Moscow pretrial detention center on November 16, 2009 after spending a year behind bars. His death sparked a public outcry and triggered amendments to the Criminal Code and a reshuffling of officials in the penal system.
In addition to Kratov, who worked at the Moscow pretrial detention center where Magnitsky was held, the ward's doctor Larisa Litvinova was involved in the case. On April 9, the Investigative Committee announced that the criminal case regarding Litvinova was closed due to amendments to the Civil Code. As a result of these changes, the statute of limitations on the crimes with which the doctor was charged was considered to have long expired.
The Investigative Committee clarified that the case against Kratov was separate from the main criminal case on Magnitsky's death. As part of the main case, investigators continue to look into whether the employees of the Federal Penitentiary Service and the Interior Ministry are guilty in Magnitsky's death.