Gazprom investigation to reach eight former socialist countries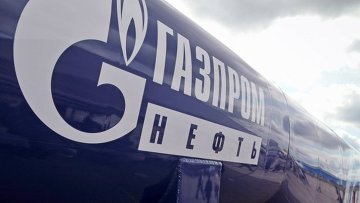 17:42 14/09/2012
MOSCOW, September 14 - RAPSI. The European Commission's antimonopoly investigation of Gazprom will touch eight countries that joined the EU between 2004 and 2007, the Kommersant newspaper reports, including Bulgaria, the Czech Republic, Estonia, Hungary, Latvia, Lithuania, Poland, and Slovakia. They are either former Soviet republics or former Council for Mutual Economic Assistance countries.
Gazprom's stake in their power balance ranges from 60 to 100 percent.
The investigation does not deal with the common EU market.
The investigation was announced last week and addresses the company's activity in these eight markets, Russia's permanent representative to the EU Vladimir Chizhov said. He noted that three accusations have been made against Gazprom, including pegging gas prices to oil, which is the "strangest" in his opinion.
Chizhov said the price formula - better known as the Groningen formula - was developed in 1962. No one has come up with a better formula since, he said.
"Only coal and gas have a global market, while neither gas nor electricity have a global market," he said. Thus, it is senseless to compare pipeline gas prices and tanker liquefied natural gas prices, he stressed.