Bill on fines for Russian exporters submitted to parliament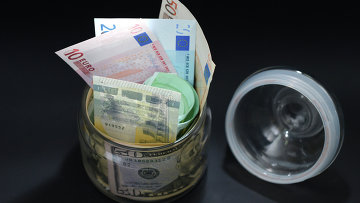 10:49 18/11/2014
MOSCOW, November 18 (RAPSI) – The Russian government has submitted a bill to the lower house of parliament, the State Duma, reshuffling fines for exporters that fail to comply with the rules on foreign currency transactions, RIA Novosti reported on Tuesday.
The punishable actions include violations of the approved procedure for the provision of requisite documents and information during foreign currency transactions; violations of the approved procedure for the issuance of transaction certificates; violations of the established deadline for the storage of accounting and financial reporting documents on foreign currency transactions.
Fines for repeat violations within 12 months would be 30,000-40,000 rubles ($634-$845) for officials and 400,000-600,000 rubles ($8,450-$12,675) for legal entities. The bill also stipulates different penalties depending on aggravating and/or mitigating circumstances.
However, the penalties will not be mitigated in case of repeat violations of the procedure for supplying documents on account activity in banks outside Russia.
The bill is aimed at reducing the number of administrative red tape for developing exports, which deals primarily in foreign currency transactions. Prime Minister Dmitry Medvedev on November 6, during the bill's review, said that the government plans to reduce administrative fines for exporting companies, by differentiating the fine range for various violations.