State Duma passes bill on control over audit organizations in second reading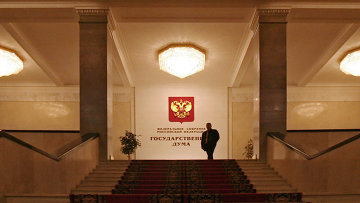 15:21 24/03/2017
MOSCOW, March 24 (RAPSI) – The State Duma has passed a bill on external control of audit organizations' quality of work in the second reading, RIA Novosti reported on Friday.
One of the amendments to the bill reads that auditors in self-regulating organizations (SROs) must rotate every three years. Current legislation, on the other hand, reads that they must rotate every year. Head of the State Duma Committee on financial market Anatoly Aksakov called current provision "not quite rational".
The State Duma also passed the amendment lifting contradiction over standards of auditor activity and its terms, present in current legislation. The bill reads that terms of scheduled and unscheduled inspection of auditor organizations' quality of work must not exceed forty days for regular ones and must not exceed twenty days for small businesses.
The bill establishes grounds for extension of such inspections for no more than 20 working days. These include, firstly, the need for complex or lengthy studies, special examinations and investigations, and secondly, reception of required information from government agencies in proper amount of time.